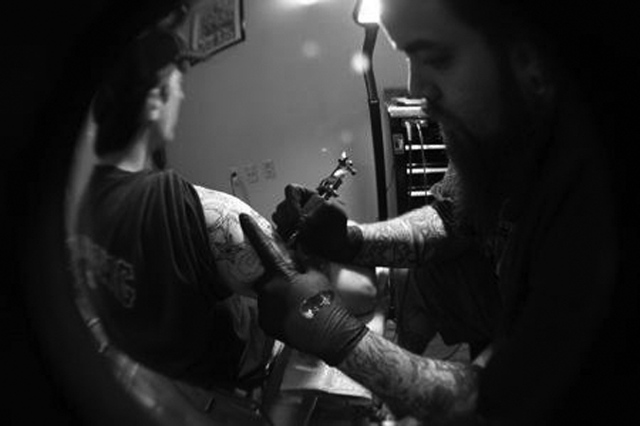 James Haun is an award winning, veteran tattoo artist of 25 years and multi media artist/musician. After a 4-year stint in the Army, he began pursuing a career in tattooing and has worked in many shops in the DC metro area.
James specializes in many different styles of tattooing and his artwork has been featured in magazines, tour posters, t-shirts, and advertisements. He enjoys translating his client's ideas and concepts into the tattoo of their dreams.
James can be found Friday through Monday at Lady Octopus Tattoo at 3240 Wilson Boulevard in Arlington, VA. You can also catch him on one of his many guest spots or at international tattoo conventions.